Building Regulations
Our skilled design team is knowledgeable and well-versed in the latest building regulations, and they are always on hand to help and advise with any design project. Every staircase that we design and manufacture will be checked to ensure conformity with these regulations with any non-compliance being brought to your attention.
Measurements
In order for us to provide you with an accurate cost estimate for your staircase, we require the size of the area into which the staircase must fit, and the finished floor to finished floor height.
Architectural or simple hand-drawn plans are ideal, please email copies along with your enquiry.
We can also arrange a site visit should you require us to come and measure for you.
The flight will be delivered assembled with treads to fit around newels where required, newels, spindles and handrails will be sent loose in separate packaging. Wall strings will be sanded on the face edge while outside strings are sanded on both faces. Tenons will be cut and connected to newels via draw-bore pegs.

All treads including straight, winder, bullnose and landing half treads are supplied planed all around with a nosed front edge and an overhang of 20mm unless otherwise stated. Inserts or anti-slip treads are not included.
Newels will be mortised to receive both strings and handrails, and recessed to accept treads and risers, these are sanded on all faces. *Moulded tops and drops – half newels will be supplied long to be cut at the finished floor level.
Raking handrails are supplied with tenons cut at both ends, tenons need to be drilled to complete the draw-bore joint. Landing handrails will be supplied with a tenon cut on one end only, the other end being left long for trimming on site. Where mitres are required these will be generally cut, glued and screwed with the shoulder left long for re-cutting on site.
Baserail and string cappings are supplied grooved to suit both the string and the baluster with an infill strip provided to cut between the balusters.
Balusters are to be supplied long and will require cutting on-site.
Bullnose and Curtail Step treads will be cut to the required width and cut to fit around newels or strings. The riser will be delivered deeper than required.
Winder treads will be cut to size and cut to fit around newels. Winders are fitted into the flights wherever possible.
Apron Linings and Nosings are supplied deeper than required for site trimming. *Nosing to suit 22mm flooring thickness.
*Supporting timber and flooring are not included with only riser and nosing supplied to quarter space and half-space landing, staircases over 1200mm overall string will require a carriage piece (Not supplied)
(* unless otherwise requested)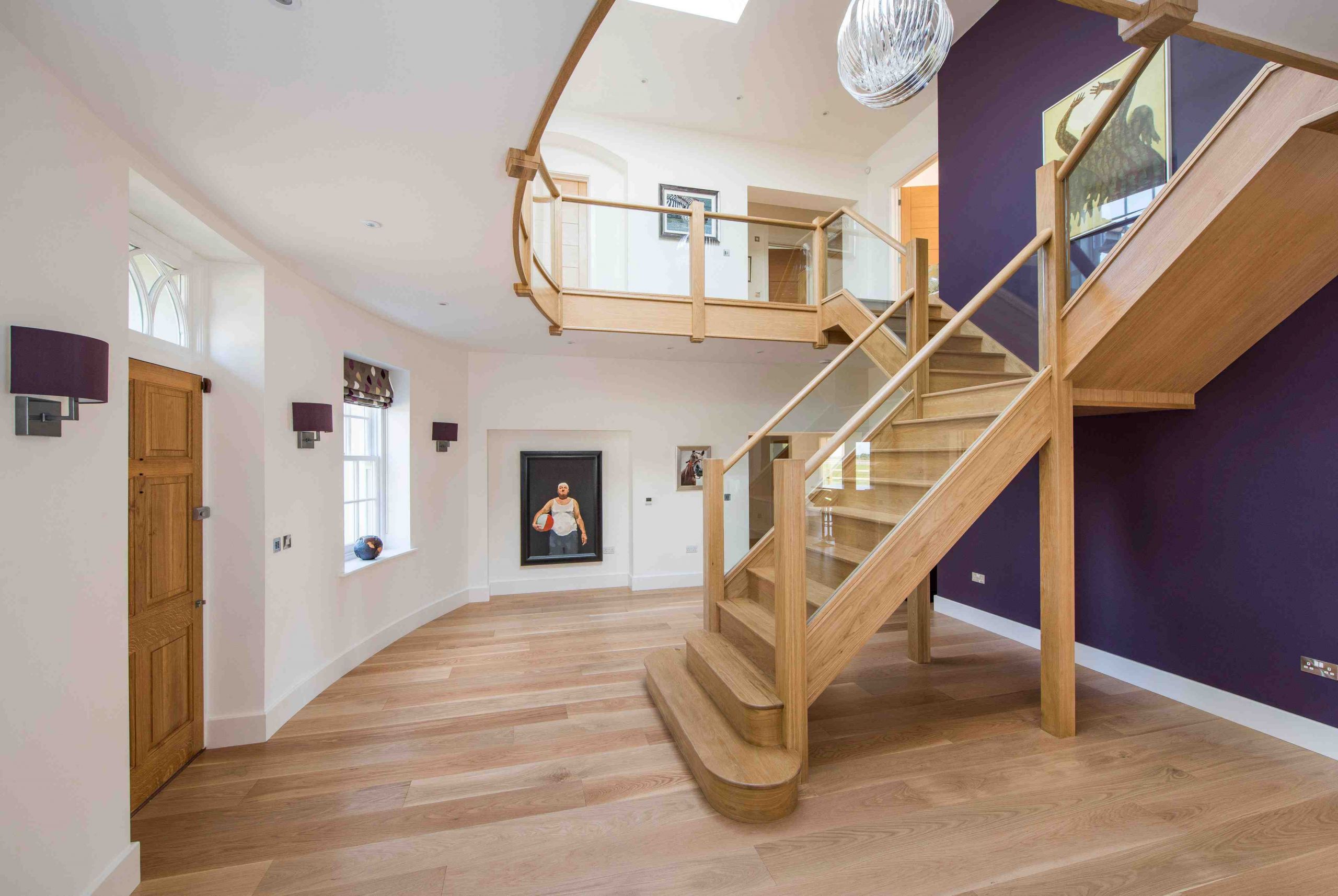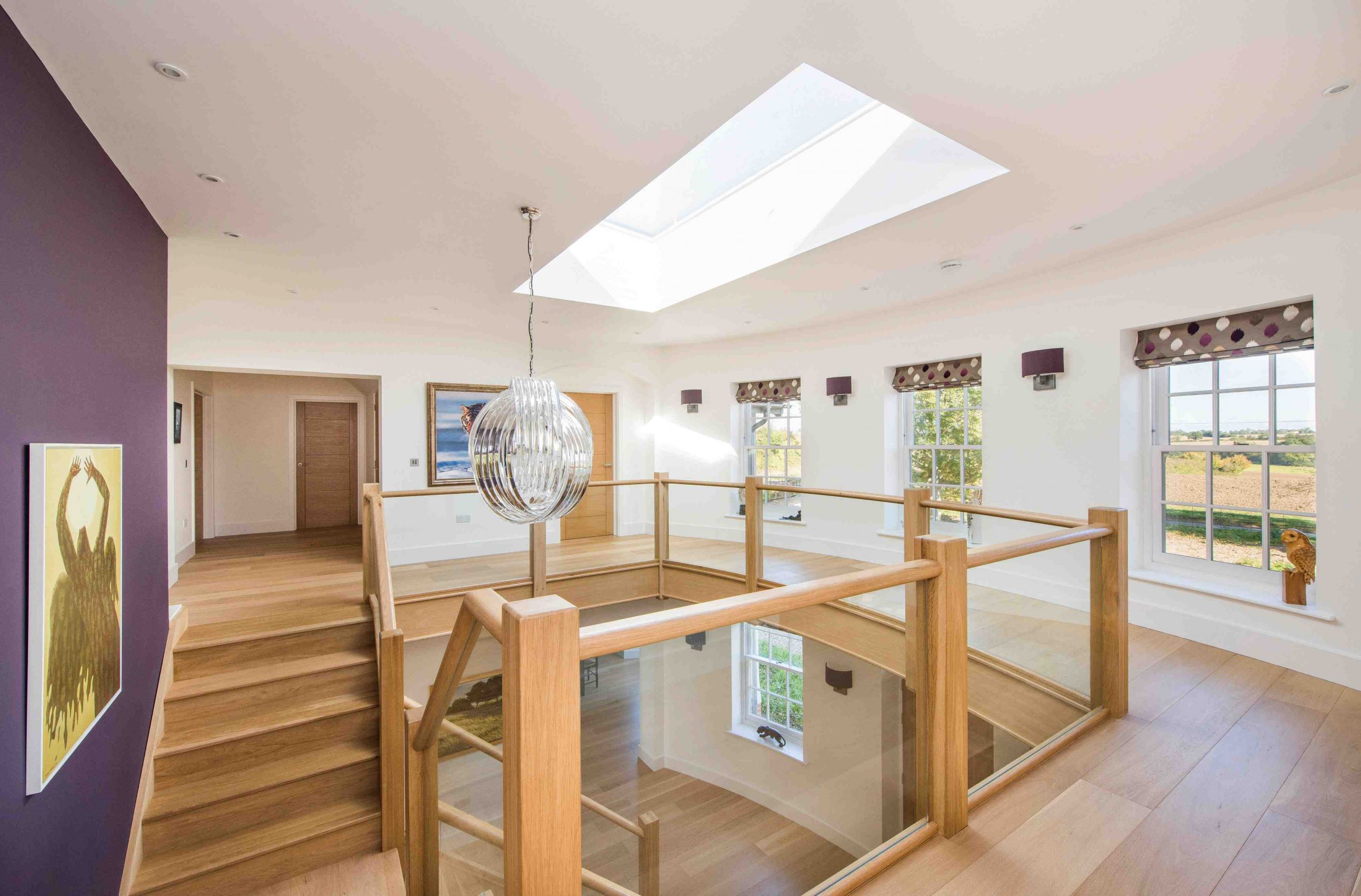 Customer
You are a great little company and similar organisations could learn a big lesson from the way you do things.

Customer
It was such a pleasure dealing with your company

Customer
I asked if it could be delivered in a couple of weeks and immediately I was given a date which was adhered to (a rarity these days)

Customer
The stairs obviously fitted perfectly and exceeded our expectations with regards to quality and finish especially considering they were so reasonably priced.

Customer
Thank you so much for what can only be described as a first class service from start to finish.
